Monday, December 03, 2012
Paragraph in a job application
Have demonstrable skills in sitting in an ergonomically-appropriate manner while cat sits in lap for extended periods of time, and performing advanced tai chi manouevres in order to ensure both cat and self remain comfortable while self keeps drafting job applications on the computer. Also, experience in multiskilling.
Tim, your links stink, you fink!

Blog Archive

About Me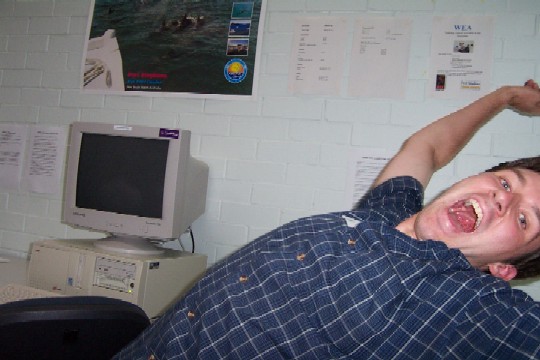 Me person. Live in world. Like stuff. Need job. Need BRAINS! (DROOLS IN THE MANNER OF ZOMBIES) Ergggggh ...
View my complete profile