Tuesday, February 23, 2016
She was a psychopath who liked scones
"She was a right-wing, awful woman". Sentences like this are just so strange. It's such a non-sequitur. It's a bit like saying "She was a psychopath who liked scones". Or "he was a tyrant who once patted a cat". Of course it is really trying to use "right-wing" as a near synonym for "awful" - it's repetition for rhetorical effect - but it just doesn't work. But can you imagine if people really did use insults like this in parliament? "That's so Liberal of you!" (to a member of the Liberals). "Don't be such a Green." (to one of the Greens), "When did you become so progressive?" (to a Labor member). It's kinda what they were elected to do, after all.
Tim, your links stink, you fink!

Blog Archive

About Me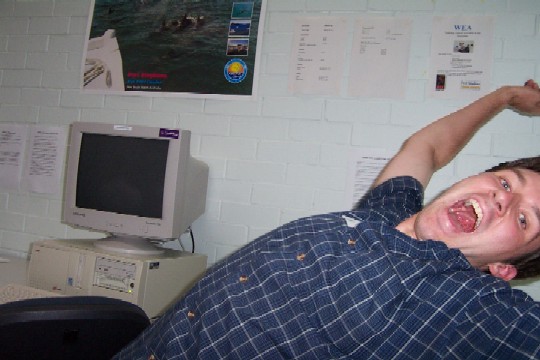 Me person. Live in world. Like stuff. Need job. Need BRAINS! (DROOLS IN THE MANNER OF ZOMBIES) Ergggggh ...
View my complete profile