Monday, October 15, 2012
There are flies in the living room
There are flies in the living room. They are flying endlessly around the centre of the living room, tracing out the edges of some pointless, possibly improbable, and probably impossible polygon. They were doing it yesterday. They did it overnight. They will probably be doing it tomorrow. What is the point of it all? Where are they going? Are they going to be doing it forever? Why do flies exist? I don't know the answer to any of those questions. There are flies in the living room, and that is all there is to it.
Tim, your links stink, you fink!

Blog Archive

About Me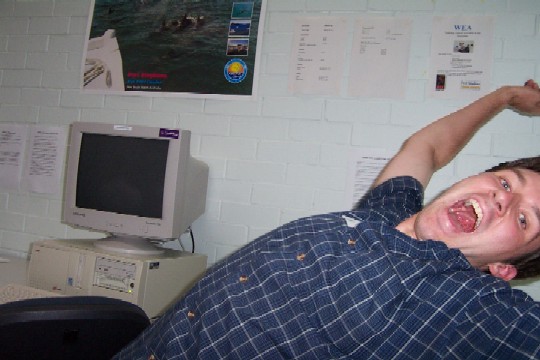 Me person. Live in world. Like stuff. Need job. Need BRAINS! (DROOLS IN THE MANNER OF ZOMBIES) Ergggggh ...
View my complete profile