Thursday, April 17, 2008
Efficient time-management skills
I logged on to my computer. My computer takes quite a while to log on, so I went into the kitchen and spilled half a carton of milk. By the time I had cleaned it all up, my computer had logged on.
Tim, your links stink, you fink!

Blog Archive

About Me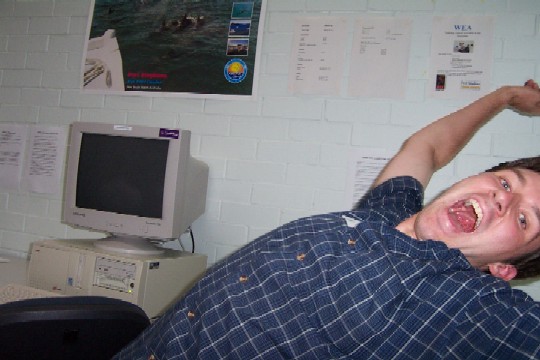 Me person. Live in world. Like stuff. Need job. Need BRAINS! (DROOLS IN THE MANNER OF ZOMBIES) Ergggggh ...
View my complete profile