Tuesday, September 23, 2008
A poem about the curly clouds outside my work window
The clouds outside my window are
So coyly swirly curly,
I'm not sure if they're furling up,
Or if they are unfurly.
Tim, your links stink, you fink!

Blog Archive

About Me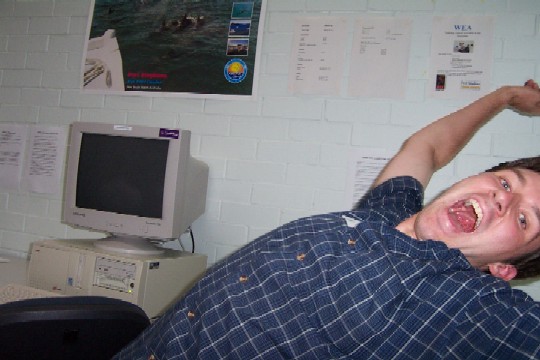 Me person. Live in world. Like stuff. Need job. Need BRAINS! (DROOLS IN THE MANNER OF ZOMBIES) Ergggggh ...
View my complete profile