Saturday, August 15, 2009
Singles column
M., S., seeking like-minded F. My favourite terrorist threat level is blue. My current swine flu susceptibility is 20. I like: long surveillances on the beach, dinner party conversations about what sort of plastic cutlery should be allowed on planes, and holding hands so long as you've washed yours first eight times in hot water and doused it repeatedly in industrial-strength anti-bacterial breach. If you'll be alert, I'll be alarmed. Come be the TAMI to my FLU. 
Tim, your links stink, you fink!

Blog Archive

About Me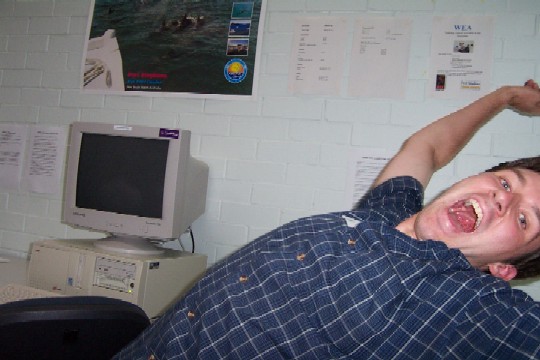 Me person. Live in world. Like stuff. Need job. Need BRAINS! (DROOLS IN THE MANNER OF ZOMBIES) Ergggggh ...
View my complete profile