Saturday, August 06, 2005
Thought For The Day
Have they made a breakfast cereal out of sultanas, weeties, and melted gruyere cheese yet? Because if they haven't, they should have.
Tim, your links stink, you fink!

Blog Archive

About Me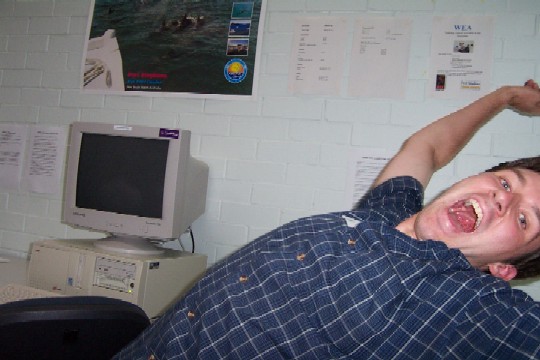 Me person. Live in world. Like stuff. Need job. Need BRAINS! (DROOLS IN THE MANNER OF ZOMBIES) Ergggggh ...
View my complete profile